Upcoming Events
Trilliant Studios is celebrating our 4th Anniversary! We are having a big party on April 14th, 2018. It is RSVP Only, so make sure to let us know to add you to the list before the event!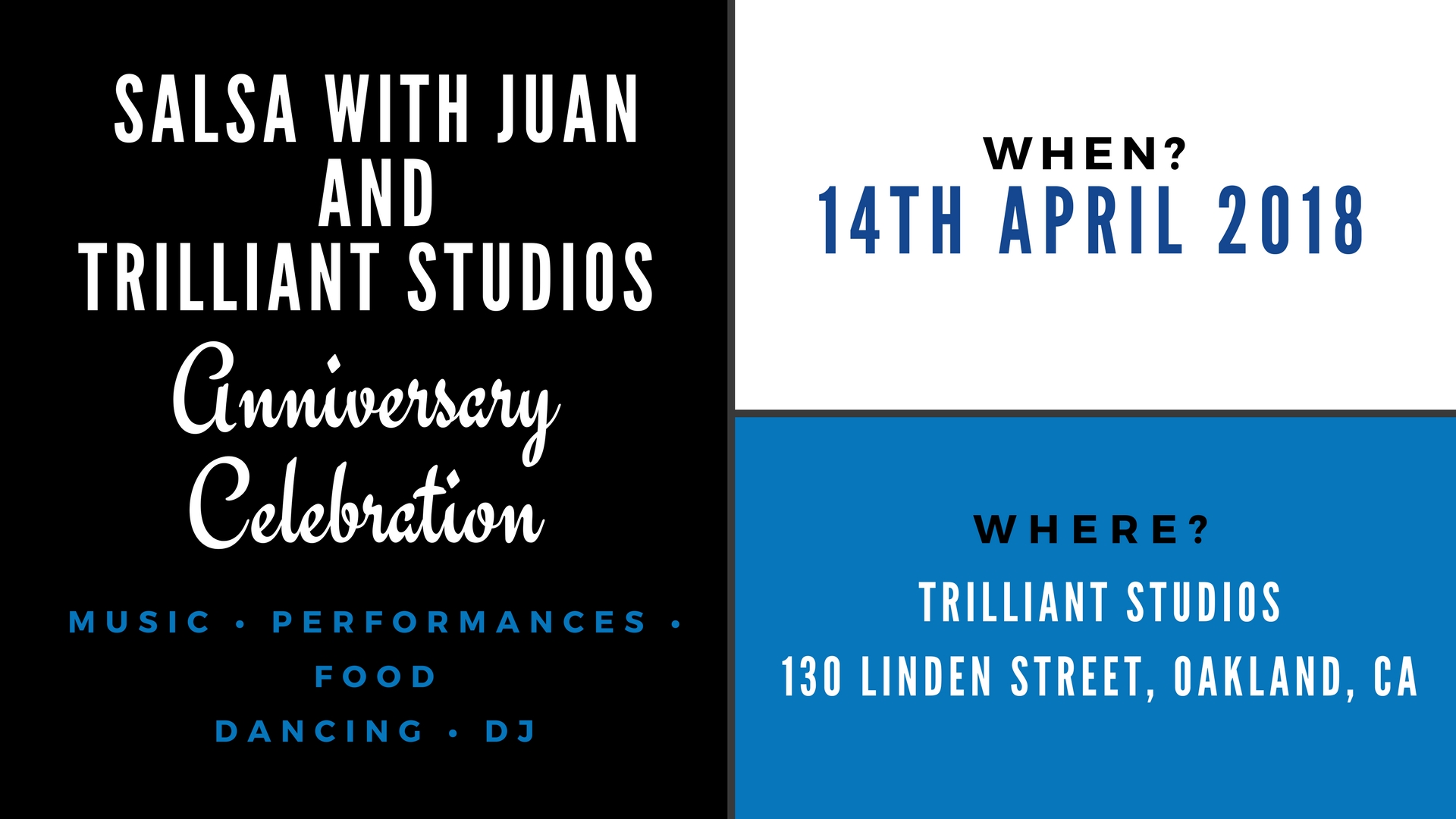 Trilliant has events, workshops and classes all year long. Take a look at what is going on at the dance studio and join us!
Past Events

The first is the Ladies Styling Choreography Class that will be performing at our Glow Salsa Party in December. The choreography is all about the ladies and will be taught by the ladies of Salsa With Juan and the "Juan and only," Juan Gil!  If you don't want to perform, that is ok and the performance is optional. There is still room for more ladies so inquire with us and we will provide you with more information. The first class is Friday September 8th!

SALSA DANCE PATTERNS BOOTCAMP – September 16th
Come review all those awesome salsa dance patterns you learned from Salsa With Juan in this 3 hour bootcamp!  We will be reviewing several of the most popular salsa dance patterns we have learned this year.  Sign up soon since we need a balance of leaders and followers in the class.

SALSA WITH JUAN GLOW PARTY AND TACO SOCIAL!
We super saver tickets on sale now for the Glow Party which will be on December 8th. Tickets are just $10, but only until September 20th. Price will go up after this date so get your tickets early!
We will have performances, dancing until 1:30am and delicious tacos! And yes, tacos are included in the price of the ticket so come have fun, eat, be entertained and dance the night away while you glow in the dark!
Inquire at Trilliant Studios for your tickets and more information about the event.